"I am sure that no man can derive more pleasure from money or power than I do from seeing a pair of basketball goals in some out of the way place." – James Naismith.
Now it happened to SMP Budi Luhur's basketball team.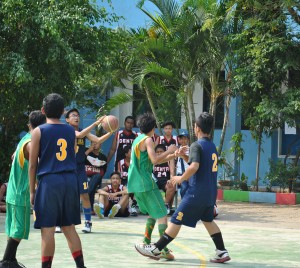 Team SMP Budi Luhur buildups drivers to the basket in PPMBS championship game between SMP Budi Luhur and SMP PGRI on October 13,2015 in SMPN 24 Karang Tengah.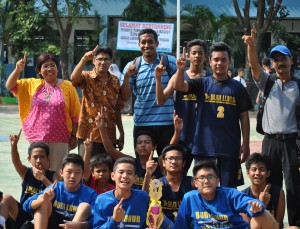 The winner of PPMBS Championship game on October 13,2015. Star players and student managers celebrate and yell 'one' with the same passion we feel as fans.